I was exhausted all the time when the peanut was a newborn but now that she's a one woman crawling machine, hellbent on destroying our entire apartment in a single sweep? I'm really exhausted. I spend the whole day running after her and grabbing things out of her hands and picking her up when she's fallen and can't get up. She leaves a trail of things in her wake wherever she goes:
And she's developed a fascinating with the trash can. Sometimes I have to put it in the hallway outside the front door, just so she'll leave it alone.
Anyway! I have another rando roundup of links to share…
September 30, 2014
___
I have this weird obsession with cults. Did you know the Heaven's Gate website is still active, and that some members stayed behind (and missed out on the ole' Halle-Bopp Spaceship to Heaven, poor guys) just to keep it running? Check out this Gizmodo article here. Fascinating.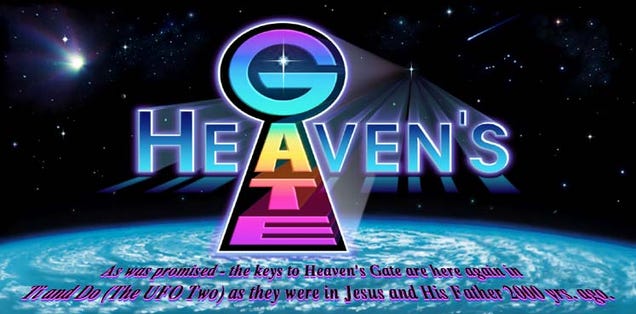 ___
The title of this piece says it all: "If 'breast is best', then why are our devices for pumping the worst?" You already know how I feel about pumping. A pump that makes lives easier is a win for everyone.
"If you ever want to know what it feels like to be milked by a robot, try a breast pump"
___
Stop what you are doing right this second and check out It's Like They Know Us over at Tumblr. An offshoot from a facebook post from one of my favorite podcasts The Longest Shortest Time, the whole tumblr mocks the ridiculous stock images you see of happy families doing completely unrealistic things. Like trying to get work done with a baby in the house.
Are you watching Outlander? If not, what's your problem? I confess had to warm up to it a bit – it was never ever going to be as good as what I saw in my brain while reading the books – but I am continuously shocked by how good Sam Heughan is as Jamie.
And I lovelovelove these roundups of each episode by meme:
___
I'm on a quest to create more room in this apartment, and I"ve become obsessed with ORGANIZING ALL THE THINGS. My Pinterest board on the subject is going a little bonkers. Remember way back when I complained about Spring Cleaning vs Fall Cleaning? The thought still stands. When Spring comes, I have no interest in cleaning. I have way more interest in getting OUT of the house, thanks. But Fall, to me, means another six months of housebound-ness lurks around the corner, so I'm suddenly a little chipmunk busying herself for the cold season, dragging bags of things down to Goodwill and busting out the Pledge.
___
Sleep is the eternal struggle here, as I'm sure it is with many families. As soon as we get on an awesome schedule and the peanut is putting herself to sleep and I'm patting myself on the back because I'm the obviously the best mom ever, she changes it up on me and we have to rewrite all the rules. So I loved this post from theStir about the ridiculously conflicting advice found in sleep books. As if your brain isn't screwy enough, running on no sleep, you then have to try to make sense of the myriad of information out there about baby sleep practices. It's enough to make you want to take a nap.
"Really, the best advice I think any new mom can get is
"Do whatever works, and if it stops working, try something else.
And for god's sake, don't tell anyone what you're doing."
___
That's it for this week! Speaking of sleep and all, it's been rough around these parts, especially in terms of getting any rest. A few weeks ago, the peanut got a snotty, drooly, wakeful cold, then she started crawling, clapping and pulling herself up to standing and inching around the coffee table within a matter of ten days. It all screwed with her sleeping schedule, so I've just been trying to hang on for dear life. As such, everything else got put on hold for a bit.
But I'll be back this Friday with a regularly scheduled post- does a Pumpkin Spice Breakfast Smoothie sound good to any of you? (uh, yes.)